In the Donetsk region the police detained two militants who fought in Slavyansk and Mariupol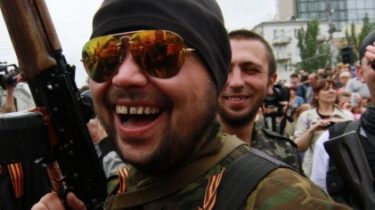 In the Donetsk region the police detained two militants who fought in Slavyansk and Mariupol
© UNIAN
The detainees lived in the territory controlled by Ukraine.
In Donetsk region the police detained two of the militants, who after finishing their terrorist activities lived in controlled by Ukrainian authorities territories.
This reports the press service of the police region.
One of the detainees is 35-year-old resident of Liman district, who at the time lived in Donetsk. In 2014 he joined the ranks of gangs and was sent to Slavyansk. There the man gave the call "tan" and set to guard the school from which the militants turned to the barracks. After a week, he and his commanders escaped to Donetsk.
See also: national Guardsmen detained the gunman, who was hiding "documents DNR" under the baby's diaper
After a while the gunman fled from their supervisors to their parents who live in the village of Limansky district. The man lived on the territory controlled by Ukraine under the guise of a civilian, but was caught and detained in a mining village police.
The second detainee, a 31-year-old resident of Mariupol. In April 2014, he stood on the protection of the separatists seized administrative buildings, were on duty at their posts, hunting those who support the unity of Ukraine.
After the liberation of Mariupol man, as if nothing had happened, continued to live in the Ukrainian city. But police confronted him, after gathering some evidence.
Read also: In Donetsk region detained the fighter who came to vacation
In just a week, the police reported five suspected militants, identified and declared wanted another 80 people. On all facts criminal proceedings were opened under part 2 of article 260 "Creation of illegal paramilitary forces or armed forces" of the Criminal code of Ukraine. Militants threatens till 8 years of imprisonment.
Comments
comments