Lutsenko has explained why members of the "opposition bloc" Skorik still has not lifted the immunity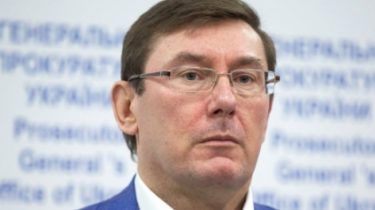 Lutsenko has explained why members of the "opposition bloc" Skorik still has not lifted the immunity
© UNIAN
The attorney General assured that the performance in MP will be submitted to BP.
The GPU is not introduced to the Verkhovna Rada the idea of removal of inviolability from the people's Deputy from "Oppositional block" Nikolay Skorik due to the need for more testimony.
This was stated by Prosecutor General Yury Lutsenko, reports "Interfax-Ukraine".
"I said, and I have reason to believe that there will be a presentation on Skorik. I base that on the testimony of eyewitnesses who speak about his role in the bloody massacre near the Odessa regional administration", – he stressed.
According to Lutsenko, the delay in the submission relates to the need of additional testimony.
In turn, informed Mykola Skoryk said that he believes it's pressure on the opposition and democracy in Ukraine.
We will remind, the Prosecutor General's office plans to make a submission to the Verkhovna Rada of the withdrawal of immunity of a Deputy from "Oppositional block" Nikolay Skorik. He is suspected of involvement in the riots under the building of the Odessa regional state administration on 19 February 2014.
In 2013, the then President of Ukraine Viktor Yanukovych has appointed a new head of the Odessa region. Instead of Eduard Matviychuk, who previously headed the regional state administration, appointed Mykola Skoryk.
In Odessa on 19 February 2014 near the building of regional administration have clashed for the action "Stop shooting" against the use of police weapons against activists of the Euromaidan in Kiev. During the campaign activists of Euromaidan armed with baseball bats attacked anti-Maidan protesters.
Comments
comments