Sentsov and Kolchenko will try to return in exchange for the Russians media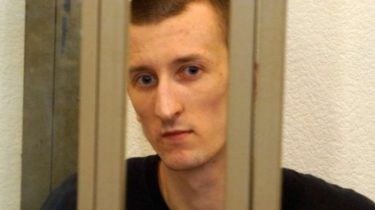 Sentsov and Kolchenko will try to return in exchange for the Russians media
Ukrainian political prisoners can be pardoned by Vladimir Putin.
Wrongfully convicted in Russia of Ukrainians Oleg Sentsov and Alexander Kolchenko will try to return to their homeland as a result of equal exchange for the Russians detained in Ukraine.
This was reported by the Russian "Interfax" a source familiar with the situation.
"The Ukrainian side will continue to seek extradition of Sentsov and Kolchenko through diplomatic channels within the framework of the procedures for the exchange of citizens. In this case, the nationality of swapped faces is irrelevant," – said the Agency interlocutor.
He noted that the refusal of the Russian Ministry of justice to issue Sentsov and Kolchenko under the Convention on the transfer of sentenced persons of 1983 "was expected".
Read also: Ukraine may extend sanctions against Russia because of Sentsov and Kolchenko
According to him, it is not excluded that the Ukrainian political prisoners will be pardoned by Russian President Vladimir Putin, as was the case with Gennady Afanasyev and Yuri Soloshenko and a Deputy of the Verkhovna Rada Hope Savchenko.
The interlocutor of Agency has reminded that Savchenko before returning to his homeland was pardoned by the President of the Russian Federation and Russian nationals Evgeny Erofeev and Alexander Alexandrov, who returned to Russia at the same time Savchenko – Ukrainian President Petro Poroshenko.
We will remind that the Russian authorities refused to transfer to the Ukrainian side Director Oleg Sentsov, who was sentenced in Russia to 20 years in prison for allegedly preparing attacks in the Crimea. The reasons for the refusal. Petukhov said.
As you know, Ukrainian film Director, screenwriter and activist Bramidan Oleg Sentsova Russian FSB detained in the night of 11 may 2014 in Simferopol and accused of preparing attacks in the Crimea, in particular, He is charged with the management of subversive and terrorist group "Right sector", which allegedly made on 14 and 18 April 2014 arson of the headquarters of the "Russian community of Crimea" and "United Russia" in Simferopol, and also prepared in the Crimean capital of explosions near the Lenin monument and the Eternal flame.
25 Aug Sentsov was sentenced to 20 years imprisonment in a strict regime colony. In turn, Kolchenko, was sentenced to 10 years. During the reading of the verdict, the Ukrainians sang the national anthem of Ukraine. 24 November 2015, the Supreme court ruled to leave the verdict to the Ukrainian Director Oleg Sentsov and Ukrainian activist Alexander Kolchenko unchanged.
Comments
comments