Doortraits. Dnia explains the new term social networking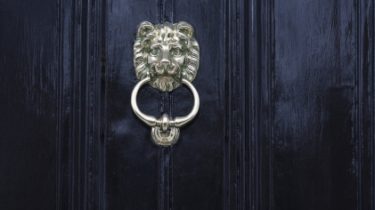 Doortraits. Dnia explains the new term social networking
© Getty Images
Users from around the world to post Instagram photos of the doors.
In the social network Instagram gaining popularity photos, which depict the door. These photos received the name Doortraits from the combination of two words "door" and "portraits".
Under that hashtag in the social network already has more than 40 thousand photos from all over the world. Dnia chose the best of them.
Door shades of blue
If in the twilight of memory we should meet once more, we shall speak again together and you shall sing to me a deeper song. – Khalil Gibran #doortraits by @dazzleberries
Your task is not to seek for love, but merely to seek and find all the barriers within yourself that you have built against it. – Rumi #doortraits by @malosotenebroso
The Spanish city of Melilla on the Northern coast of Africa
We never understand how little we need in this world until we know the loss of it. James M. Barr #doortraits by @javichico
London, UK
Once we believe in ourselves, we can risk curiosity, wonder, spontaneous delight, or any experience that reveals the human spirit. – e. e. cummings #doortraits by @alsp78
Cozy red door
"Then, she began to breathe, and live, and every moment took here to place where goodbyes were hard to come by. She was in love, but not in love with someone or something, she was in love with her life. And for the first time in a long time, everything was inspiring." #doortraits by @colourspeak_kerry_
Marseille, France
#doortraits Marseille
Bright door
Follow your bliss and the universe will open doors where there were only walls. Joseph Campbell #doortraits capture by @paddyp_87
Door in the style of Coca-Cola
"Just because I liked something at one point in time doesn't mean I'll always like it, or that I have to go on liking it at all points in time as an unthinking act of loyalty to who I am as a person, based solely on who I was as a person. To be loyal to myself is to allow myself to grow and change, and challenge who I am and what I think. The only thing I am for sure is unsure, and this means I'm growing, and not stagnant or shrinking." Decided to keep this account. #doortraits Beautiful capture by @sophiamayrhofer
Still beautiful! #doortraits #welovehh
Denver, United States
Hello door lovers! It's been awhile…. #doorsworldwide #doorsonly #denvertography #themilehighcity #cityofdenver #museodelasamericas #portaseportoes #doortraits #jj_doorsandwindows #sundoors #doorsondoors #museodelasamericas #artdistrictonsantafe
Sintra, Portugal
when @mama.gb matches the facade #whenpeoplematchplaces . . . . . . . . . . #lisbon #portugal #toplisbonphoto #topeuropephoto #wu_europe #amoteportugal_ #visitportugal #portugal_lovers #portugalalive #topportugalphoto #lisboa #super_lisboa #lisbonne @lisboalive #p3top #PPdoorways #Doorsofdistinction #Doorsaroundtheworld #bitsofbuildings #prettydoortraits #dscolor #doortraits #DoorsofInstagram #Doorsandwindows #straightfacade #art_chitecture #tv_architectural #sintra #penapalace #strideby
Ottawa, Canada
I love Chinatown and its doors.
Recall earlier we explained the new Instagram trend – belfie. More about him can be read here.
Comments
comments