Lutsenko is gaining new prosecutors salary in 7 thousand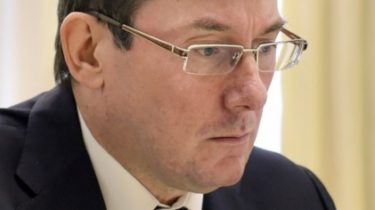 Lutsenko is gaining new prosecutors salary in 7 thousand
© The website of the President of Ukraine
Experience is not a prerequisite for winning the competition.
National Academy of prosecution of Ukraine began recruiting applicants for positions in the state prosecution. For the Prosecutor's office need a professional and honest employees, according to a story TSN.19:30.
Experience is not required for this. At the first stage candidates pass the exam on the knowledge of the laws, without the assessments and passing scores is purely on a ranking system. Then start psychological tests and interviews for applicants for senior positions. Control of the process by independent observers from Germany and France.
600 jobs expect 2 thousand applicants. Prosecutor General Yury Lutsenko says that salaries in his Department has increased by almost half. "The wages of the local Prosecutor to start at 4 thousand and 7 thousand. Perhaps it's not such a big sum for Kiev, but for the province is good. However, there is no salary, which will stop a person who wants, ready to commit a crime of corruption," – said the head of the GPU.
He also said that he wants to see in posts media new system of values. "I would like you to become carriers of the new system… I delegate to you all the rights provided by the law… no One will say "FAS" and not say "stop". I hope that you will work without calls… Will be guided by the law and national interests," he said.
The National Academy of prosecution of Ukraine has started the selection of new prosecutors
TSN. 19:30
22 Oct, 20:00
Add to favourites
Two thousand applicants for six vacancies. Lutsenko says that the salary has increased almost twice. Looking for professional and honest. It is possible without experience. Lutsenko also said that the thousands of volumes in the case of Yanukovych will go to trial before the new year.
Comments
comments