Parliamentary salary in 40 thousand hryvnias and "pamiatnikov" hysteria in Russia in the program "Groshi"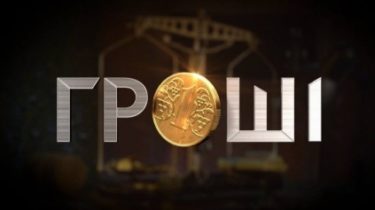 Parliamentary salary in 40 thousand hryvnias and "pamiatnikov" hysteria in Russia in the program "Groshi"
© press service of the channel "1+1"
Journalistic investigation will air on October 24 at "1+1".
Today, 24 October at 22:00 the program "Groshi" will show a new series of sensational stories for viewers of the channel "1+1".
First and foremost, the program will tell you how it happened that the deputies of the Verkhovna Rada "accidentally" raised to themselves salaries. Besides, there are no fewer than three times. Journalists know which of the MPs voted for the salary increase to unattainable for many Ukrainians of 40 thousand hryvnias. Besides, "Money" found out why in Ukraine there is state funding of political parties and the need for more citizens annually pay out of pocket for almost 70 million.
Also, the authors of the project prepared for viewers investigate about how and where to live now "predecessors" of the current government, the former party of regions Azarov, Rybak, Zakharchenko, Klyuev and others. The condition they were allegedly arrested at home, who lives there, and how are the children and relatives of officials-the fugitives.
Besides, "Money" will tell about "pamiatnikov" hysteria in Russia and the attempts by the leadership to distract attention of Russians from more important issues. As with the replacement of Lenin's monuments in memorials Putin, and assignment to schools in the name of terrorist "Motorola" Russia is fighting for "spiritual bonds" and educates the future generation.
On this and the other learn in the program "Groshi" today at 22:00 on TV channel "1+1".
Comments
comments