The Network found a photo of a youth action-the successor to "Motorola"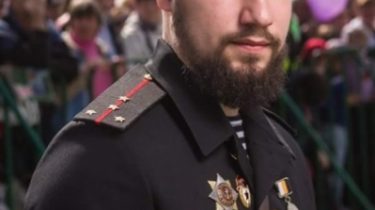 The Network found a photo of a youth action-the successor to "Motorola"
ATO
Today, 13:07
1 of 9

© Vova Goga VK

1 of 9

© Vova Goga VK

1 of 9

© Vova Goga VK

1 of 9

© Vova Goga VK

1 of 9

© Vova Goga VK

1 of 9

© Vova Goga VK

1 of 9

© Vova Goga VK

1 of 9

© Vova Goga VK

1 of 9

© Vova Goga VK
© Vova Goga VK

© Vova Goga VK

© Vova Goga VK

© Vova Goga VK

© Vova Goga VK

© Vova Goga VK

© Vova Goga VK

© Vova Goga VK

© Vova Goga VK
Previously, he was the first Deputy "Motorola".
In a Network there were new photos of replacement car Arseniy Pavlov ("Motorola"), Vladimir Jogi with the call sign "Vaughan".
Photo published on the home page Thriller in Vkontakte and on Mail.ru.
Note that the Russian media released only one photo of blockbuster – edited and in the form of "medals".
You can now see it in its natural form. Add that Age only 23 years old.
We will remind, in the so-called "DNR" already found a replacement for Donetsk to wash and decided that the head of a gang of fighters of "Sparta", which was led by Motorola, will be his Deputy with the call sign "Vaughan".
"It will be me, his first Deputy. It ("Motorola" – ed.) always I was represented by the Deputy, therefore, unanimously decided that his case will continue all together, but under my leadership," he said, answering the question of who will take the place of a dead insurgent.
Comments
comments