Ukraine increased gas supplies from Slovakia to record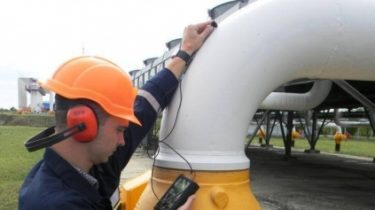 Ukraine increased gas supplies from Slovakia to record
© Ukrtransgaz
In underground reservoirs is pumped to 14.6 billion cubic meters of blue fuel.
Ukraine is stepping up purchases of gas for the winter. All supplies from Europe. In particular, on Saturday, October 22, the daily import of natural gas from Slovakia reached a record and made 42,016 million cubic meters.
The previous maximum value of import from Slovakia for a 26-month history of this reverse was recorded on 21 October (41,859 million cubic meters) and 5 October (41,627 million cubic meters). Such data will give birth to "Ukrtransgaz", writes DT.ua.
The application for the import of gas on Sunday, 23 October, over 42 million cubic meters.
During the 1-22 October, Ukraine imported from Europe 1,077 billion cubic meters of gas, including from Russia – 897,5 million, Poland – 92.8 million, Hungary – 86.9 million In Russia, Ukraine buys gas for almost a year.
Earlier, the Chairman of the Board of "Naftogaz" Andrey Kobelev predicted that in October Ukraine imports from Europe 1,3-1,4 billion cubic meters of gas.
As of Saturday, October 22, in Ukrainian underground storage facilities for winter pumped 14 billion 638,55 million cubic meters of gas filling is 47%. The Cabinet requires that the reserves have increased to 17 billion cubic meters.
Comments
comments