Ukrainian developers Privat Corezoid took Visa Challenge Money 20/20 Hackathon in Las Vegas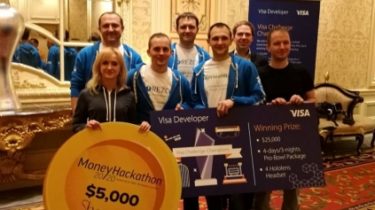 Ukrainian developers Privat Corezoid took Visa Challenge Money 20/20 Hackathon in Las Vegas
Users Share.CreditCard via mobile applications can easily share access to your money
The only European representative on the world's largest event of interindustry Money 20/20 Hackathon, the team of Ukrainian programmers Corezoid PrivatBank became the winner of the Visa Challenge and one of the winners of the global hackathon.
During the hackathon, which was held in Las Vegas, more than 600 developers from 106 teams during the 24-hour operation were able to present their vision for the future of payment instruments and financial market. The team PrivatBank Corezoid the victory in the nomination the Visa Challenge and one of the top places global hackathon brought the service Share.CreditCard that gives users the ability to share access to your credit card.
"The payment industry is experiencing unprecedented innovation and growth, and many of them are represented at the annual Money 20/20 conference and born at the hackathon, – stated in the official blog of Visa, the main sponsor for Money 20/20 Hackathon. – Participants of the hackathon were given access to the basic API Visa through the platform open source, designed to help financial institutions, merchants and technology companies to make the service payments for purchases more convenient and innovative."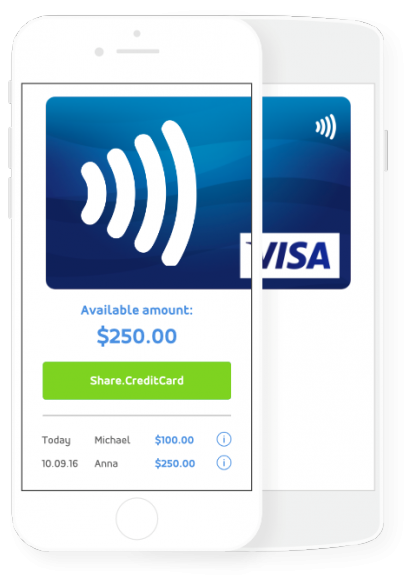 The new service Share.CreditCard, launched at the Money 20/20 Hackathon will allow people around the world instead of the usual, but costly or not quick transfer of money through system of translations or p2p services, to provide immediate and free access to maps and accounts. This service uses the Visa token technology provides the highest level of transaction security.
Users Share.CreditCard via mobile applications can easily share access to money, allowing friends and family will get a fast temporary access card to pay for a purchase at a contactless POS terminals or withdraw cash at ATMs with NFC support.
"All classical systems transfer money from the mail to bitcoins, are engaged in that move the money from point A to B (hence the word translation), the combination of these modern technologies as nfc, tokens and corezoid allow you to rethink the usual ways of money transfers, making them instant and free, to remove the friction (agents, Commission, complex shapes …) and provide access to money in 1 click", – said the inventor Share.CreditCard, Deputy Chairman of PrivatBank Alexander Vityaz.
Comments
comments