In the river detained spouses who are "stamped" counterfeit money at home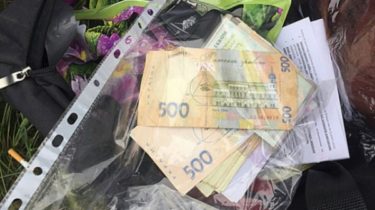 In the river detained spouses who are "stamped" counterfeit money at home
Money
Today, 16:57
1 of 7

Counterfeiters are printed only banknotes of 500 hryvnia.
© State of NP in the Dnipropetrovsk region

1 of 7

Counterfeiters are printed only banknotes of 500 hryvnia.
© State of NP in the Dnipropetrovsk region

1 of 7

Counterfeiters are printed only banknotes of 500 hryvnia.
© State of NP in the Dnipropetrovsk region

1 of 7

Counterfeiters are printed only banknotes of 500 hryvnia.
© State of NP in the Dnipropetrovsk region

1 of 7

Counterfeiters are printed only banknotes of 500 hryvnia.
© State of NP in the Dnipropetrovsk region

1 of 7

Counterfeiters are printed only banknotes of 500 hryvnia.
© State of NP in the Dnipropetrovsk region

1 of 7

Counterfeiters are printed only banknotes of 500 hryvnia.
© State of NP in the Dnipropetrovsk region
Counterfeiters are printed only banknotes of 500 hryvnia.
© State of NP in the Dnipropetrovsk region

Counterfeiters are printed only banknotes of 500 hryvnia.
© State of NP in the Dnipropetrovsk region

Counterfeiters are printed only banknotes of 500 hryvnia.
© State of NP in the Dnipropetrovsk region

Counterfeiters are printed only banknotes of 500 hryvnia.
© State of NP in the Dnipropetrovsk region

Counterfeiters are printed only banknotes of 500 hryvnia.
© State of NP in the Dnipropetrovsk region

Counterfeiters are printed only banknotes of 500 hryvnia.
© State of NP in the Dnipropetrovsk region

Counterfeiters are printed only banknotes of 500 hryvnia.
© State of NP in the Dnipropetrovsk region
The group's work lasted for five months.
In the river detained a husband and wife who have printed counterfeit money in denominations of 500 hryvnia at home. False notes they are calculated in local markets and shopping centers.
During the searches police found 7.5 thousand UAH, signs of forgery, the press service of the national police in the Dnipropetrovsk region. The couple withdrew the computer equipment, Bank cards, funds and property purchased with fake money.
It is noted that for printing counterfeit money scammers used the technique of computer and special paper. They only printed banknotes of 500 hryvnia.
See also: occupied Donbas militants are actively "stamp" fake hryvnia
In addition, the fake money the couple bought the vehicle over 15 thousand hryvnias.
Scammers spread fake bills in other areas. The group's work lasted for five months.
Currently, they face imprisonment for 7 years.
Earlier it was reported that the Prosecutor General's office of Ukraine together with the SBU arrested a group of persons who were engaged in illegal sale of counterfeit money from the annexed Peninsula of Crimea. During sale fake 10 thousand dollars U.S. security officials also found cash in the amount of approximately 40 thousand dollars and substance like drug.
Comments
comments