In Sumy COP got burned on a bribe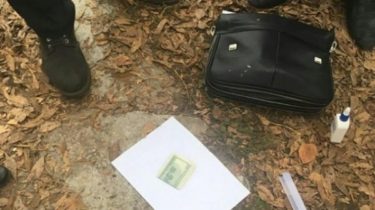 In Sumy COP got burned on a bribe
Money
Yesterday, 19:33
1 of 3

© National police of Ukraine

1 of 3

© National police of Ukraine

1 of 3

© National police of Ukraine
© National police of Ukraine

© National police of Ukraine

© National police of Ukraine
The patrol took advantage of the legal ignorance of the victims.
28-year-old Junior Lieutenant of police promised the men for a bribe of $ 600 to help to avoid responsibility for a crime which in fact was not.
This is stated in the message of national police.
It is reported that a cargo car of a local resident broke down when he left the garage cooperative, not to leave the car overnight on the street, the driver left the car in the nearest unfinished garage. In the morning a strange truck in the unfinished building was found by the owners of the premises – the two brothers, and towed her away.
"The owner came for my transportation, not found him and, of course, informed the police about the theft. To the place of profit militiamen have accepted the statement, found the owners of the garage, and later a truck. The driver found the vehicle re-wrote a statement that no claims to anybody has no. Here only the brothers who towed the car, didn't know that", – stated in it.
See photos: In Ukraine revealed the group of "black inspectors", which was sold to auto-doubles
The brothers appealed to the inspector General of police with the question – whether threatens them something for moving someone else's car.
Realizing that men are not aware of the situation, the inspector has decided to cash in and assured them that problems can be avoided for a fee of $ 600.
Sumchane initially agreed, handed the police officer $ 200, but then reported the fact of extortion, the swindler in epaulets have detained after it received the remaining money.
For extortion man faces criminal liability in the form of imprisonment for the term from five till eight years with confiscation of property.
See photos: In the Donetsk region have exposed the police officer who moonlighted selling contraband cigarettes
Recall that in Ivano-Frankivsk arrested four police officers for a bribe of 1,5 thousand dollars. The Ministry said that the bribe occurred in two tranches, after receiving the second part of means – $ 800. USA law enforcement officers were detained.
Comments
comments