In the Network leaked information that the hackers pulled out of the mail Surkov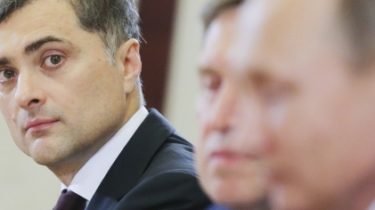 In the Network leaked information that the hackers pulled out of the mail Surkov
© Getty Images
Among the documents there is information about the business interests of the Russian Federation in the occupied territories.
The site InformNapalm published online some of the documents that the Ukrainian hackers gained during the break-mail the assistant to the President of the Russian Federation Dmitry Surkov.
"Hacktivists" have provided a file with the gigabytes of information they took from the mailbox reception Surkov. Also, the text stated that the hackers gained access to a PC located in the office of the assistant to the Russian President.
Read also: Most documents are real: SBU commented published by hackers "correspondence" Surkov
"For the General public "hacktivists" posted the dump materials of the period September 2013 – November 2014. Just this time there was a major event of the active phase of the deployment of the Kremlin project "new Russia", – stated in the message text.
Materials 2015-2016 transferred for analysis to the intelligence and cannot yet be released because of operational value.
Provided that the array data contains detailed information about business and media interests of the Russian Federation in Ukraine and, in particular, in the occupied territories and of the risks to the economic blockade "DNR" and "LNR".
In addition, the array has full lists and contact details of the staff of the office of the President of the Russian Federation on socio-economic cooperation, as well as data and contacts so-called leadership of the self-proclaimed "Republic of Abkhazia" and the rough copies to carry out intelligence work with "key figures RA".
In correspondence, hackers managed to find scans of passports Surkov and members of his family.
Recall, October 24, the Ukrainian hackers group "Cyberhunt" stated that the alleged access and full control of the correspondence in the mail of the Russian presidential aide Vladislav Surkov.
They also laid out a"plan of action to destabilize the situation in Transcarpathia and providing the region a Federal status.
Press Secretary of the President Dmitry Peskov commented on the information allegedly hacked Ukrainian hackers mail of the assistant to the Russian head Vladislav Surkov, but avoided a clear answer to the question about the hacker attack.
In turn, the SBU has appointed examination of correspondence of the Russian presidential aide Vladislav Surkov and confirmed the authenticity of the documents.
Comments
comments