Obama read angry tweets about themselves and potrollit trump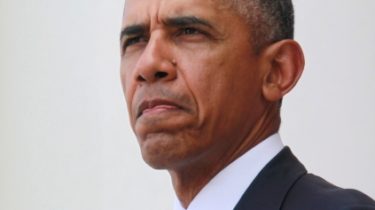 Obama read angry tweets about themselves and potrollit trump
© Reuters
On some reports users the US President responded with humor.
During the broadcast of the American television show Jimmy Kimmel incumbent President Barack Obama read angry tweets about themselves. They were written by netizens.
Among the most fun and critical tweets were like: "Obama is Nickelback among presidents" (which is quite a shame), "Obama dances just like the look of his jeans." On this note the President of the United States said that the jokes about his outdated pants.
In turn, one of the tweets was written in the name of Donald trump. It said that Obama may go down in history as the worst President in the history of the United States.
See also: WikiLeaks posted seven letters to Obama
"Really? Well, at least I will go down in history as the President", – sarcastically replied Obama.
We will remind, earlier in a Network there was a full issue of "car karaoke" James Corden with first lady Michelle Obama. They sang songs of Stevie wonder and Beyonce, as well as popular U.S. singer Missy Elliott, who also suddenly appeared in the car.
Comments
comments