The customs officer earn per shift to 15 thousand to pass cars with foreign numbers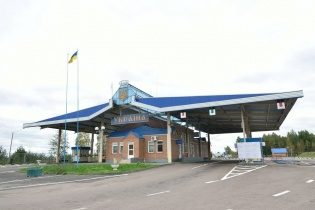 The customs officer earn per shift to 15 thousand to pass cars with foreign numbers
© Press service of the SBU
The guard took 300 UAH for a car.
The guard with the international checkpoint "Settlement" of Rivne region systematically took bribes for unhindered crossing of the state border of cars with foreign registration.
It is reported by the SBU.
The customs officer took 300 hryvnia from one machine, just change it "served" from 20 to 50 cars.
The criminal proceedings are opened, the man reported about suspicion.
Currently, investigative actions for establishment of other facts of bribery of a customs officer.
See photos: Bukovina chief customs inspector got burned on a bribe
We will remind, recently it became known that the Sumy customs "krysheval" illegal import of millions of hryvnia. in Particular, the customs officers helped the entrepreneurs to bring fabric into the country without payment of obligatory payments.
Comments
comments