The introduction of a visa-free regime between Ukraine and the EU until the end of November is unlikely – statement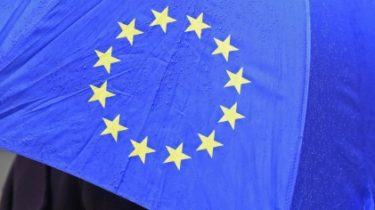 The introduction of a visa-free regime between Ukraine and the EU until the end of November is unlikely – statement
© Reuters
The standard decision-making procedure of the EU will not quickly enter bezviz.
If the European Union will adhere to its standard decision-making procedure, the introduction of a visa-free regime with Ukraine until November 24 is unlikely.
It is declared by public organization "Europe without barriers" (EBB).
It is noted that before the November 24 decision on bizwise may adopt the European Parliament, but this body is the last instance in decision-making. After MEPs have more Council of the EU – if it confirms the decision of Parliament, it must be published in the EU official journal and enter into force on the 21st day after publication.
Read also: EU will give Ukraine bezviz immediately after the adoption of the mechanism of suspension – Poroshenko
In addition, before the vote in the European Parliament to be held Trialogue negotiations in the three institutions of the EU, which should conclude with the adoption of the joint decision regarding the visa-free regime with Ukraine.
"If the date of the decision by the European Parliament until November 24 looks quite logical and technically possible (the next plenary session of the EP will last from 21 to 24 November, by which time quite possibly the completion of the Trialogue in relation to Ukraine), the final decision of the EU at that date is unlikely, as the entry into force of visa-free regime before the end of next month," the statement reads.
"Europe without barriers" and urged the Ukrainian media, politicians and authorities to provide the Ukrainians with objective and reliable data regarding the prospects of visa-free regime with the EU and to avoid predicting the exact dates in situations where such a prediction may not be accurate.
See also: the European Parliament has a stable majority for bezveza Ukraine – Schultz
We will remind, the adoption of a visa-free regime Ukraine-EU was not included in the agenda of the session of the European Parliamentheld in Strasbourg from 24 to 27 October. As reported, on September 26, the European Parliament's Committee on civil liberties supported the granting Ukraine visa-free regime.
Poroshenko said that Ukraine will receive a visa-free regime
TSN. 16:45
Yesterday, 17:30
Add to favourites
President in an interview to Ukrainian TV channels said that it will be done on November 24. According to him, the delay arose because of a dispute between EU institutions on the so-called mechanism of suspension bizwise. "Despite the fact that Ukraine this discussion is absolutely not touched, and the touched countries in the Middle East," said Poroshenko.
Comments
comments