5 countries joined the EU sanctions against Russia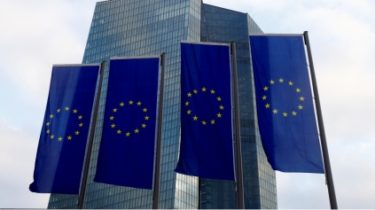 5 countries joined the EU sanctions against Russia
© Reuters
Restrictive measures will be in effect until March 15, 2017.
Five countries joined the European Union extended sanctions against Russia in response to aggression against Ukraine
This is stated in the statement of the EU high representative for the common foreign and security policy Federica Mogherini.
To restrictive measures extended by the EU Council on 15 September 2016, joined members of the EU, Montenegro and Albania, the countries of the European free trade Association Liechtenstein and Norway, and Ukraine.
"They will ensure their national policies in accordance with this decision of the Council. The European Union takes note of this commitment and welcomes it," – said in a statement.
See also: EU Leaders have agreed with Poroshenko to maintain sanctions against Russia
We remind that on 15 September the Council of the European Union extended the action of personal sanctions against representatives of the Russian Federation. In particular, up to March 2017 under sanctions to be 146 and 37 Russian companies, which in the EU is considered directly guilty of violating Ukraine's sovereignty and independence.
Sanctions began its operation in March 2014. Now against Russia, in response to the crisis in Ukraine, there are a number of sanctions. In particular, economic sanctions aimed at specific sectors of the Russian economy, and measures in response to the illegal annexation of Crimea and Sevastopol.
The EU decided not to impose new sanctions against Russia
TSN. 16:45
21 Oct, 17:20
Add to favourites
The European Union will not impose additional sanctions against Russia because of its involvement in attacks on civilians in Syria. But after discussion at the EU summit in Brussels, the European-Russian relations, European politicians have warned Moscow that they would consider, if it continues bombing of Aleppo, and called for an immediate cessation of atrocities.
Comments
comments