Waiting for a cheap buckwheat. The expert predicted the price of food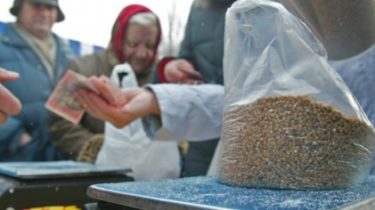 Waiting for a cheap buckwheat. The expert predicted the price of food
© UNIAN
Most expensive chicken and eggs.
In the near future Ukraine should become cheaper Grechka – thanks to a new crop. Within a week and a half, the average price of this cereal in Ukrainian supermarkets remains unchanged of 26.84 UAH per kilogram. In General, the cost of buckwheat is overvalued at least by half.
About this said Director of the Association of retail suppliers Oleksiy Doroshenko writes Gazeta.ua.
"Nothing will be cheaper, with the exception of buckwheat. It can reduce the cost. Last week buckwheat has not changed in price. It was the first decade for the entire year, when the prices of these cereals remained stable. With the beginning of the year until July 1 weekly, buckwheat grew in price. From July began to fall. Now we waited for her cheaper," says Doroshenko.
See also: food basket: the price of some products fell and why you should stock up on them now
In Ukraine, more expensive products that produce the milk.
"Most expensive cheese, because increases in the price of milk. It rose by 12 cents per liter. For the consumer it is imperceptible, but noticeable will be the increase in the price of milk-containing products," – said Doroshenko.
Also actively becoming more expensive eggs and chicken.
"Expensive products that are impossible to replace. Pork or other meat can be replaced by chicken. But the eggs, bread or chicken difficult to replace. Is growing demand and thus the price," – said Doroshenko.
The expert also noted that after a temporary abolition of the state regulation of prices for social foodstuffs , their cost rose less than market expectation.
Comments
comments