From a guy belly up to the handsome. The Briton dropped more than 20 kg and became a fitness trainer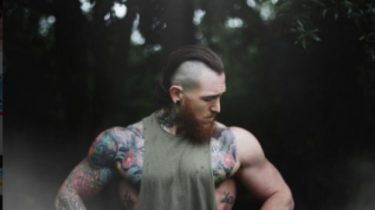 From a guy belly up to the handsome. The Briton dropped more than 20 kg and became a fitness trainer
Curiosities
Today, 11:51
1 of 6

This result he achieved through training in the gym and proper nutrition.
© Instagram/richguy_iwmcuk

1 of 6

This result he accomplished by training in the gym and proper nutrition.
© Instagram/richguy_iwmcuk

1 of 6

This result he accomplished by training in the gym and proper nutrition.
© Instagram/richguy_iwmcuk

1 of 6

This result he accomplished by training in the gym and proper nutrition.
© Instagram/richguy_iwmcuk

1 of 6

This result he accomplished by training in the gym and proper nutrition.
© Instagram/richguy_iwmcuk

1 of 6

This result he accomplished by training in the gym and proper nutrition.
© Instagram/richguy_iwmcuk
This result he achieved through training in the gym and proper nutrition.
© Instagram/richguy_iwmcuk

This result he accomplished by training in the gym and proper nutrition.
© Instagram/richguy_iwmcuk

This result he accomplished by training in the gym and proper nutrition.
© Instagram/richguy_iwmcuk

This result he accomplished by training in the gym and proper nutrition.
© Instagram/richguy_iwmcuk

This result he accomplished by training in the gym and proper nutrition.
© Instagram/richguy_iwmcuk

This result he accomplished by training in the gym and proper nutrition.
© Instagram/richguy_iwmcuk
The man managed to change your lifestyle.
Male from UK rich guy who suffered from depression and low self-esteem, lost 22 pounds and became a star Network. This result he managed to achieve by training in the gym and proper nutrition.
Once he saw his photo in social networks with music festival, writes the Daily Star. In it, he ate a hot dog, Smoking a cigarette and drinking Red Bull.
"I was disgusted by my appearance. I was shirtless and my stomach was hanging disgusting," said the man.
See also: American lost 180 pounds for my dreams
28-year-old rich decided to change his life. He threw it in the nearest trash junk food and immediately joined the gym. In his power he changed fatty snacks for healthier alternatives. As you can see from the photos of men on his page in Instagram, it has managed to achieve significant results.
#TransformationTuesday what's your #excuse…
Except that rich changed his body, he was also able to change your lifestyle. He began acting in films. And has worked with such actors as pierce Brosnan and David Batista.
The man said that at school he had a lot of complexes. There he was bullied, but for the sake of psychological comfort, he began to eat junk food.
Earlier it was reported that Monica Riley of Fort worth, Texas wants to become the heaviest woman in the worldto stop moving. Now the woman weighs almost 280 lbs. Husband of Monica Led Riley prepares daily for her food and helps fill it through the tube.
Comments
comments