In Kuwait, the parrot told his wife about her husband's infidelity with the maid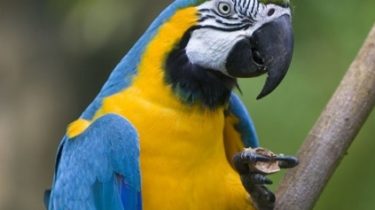 In Kuwait, the parrot told his wife about her husband's infidelity with the maid
Illustration© thedodo.com
In this country adultery is punishable.
In Kuwait, the parrot told his mistress about the love Affairs of her husband. According to pet, the woman found out that her boyfriend cheated on her with the maid.
Parrot in the presence of his mistress began to speak words and phrases that wrong said mistress, writes Metro. It is noted that the woman for some time suspected her husband of infidelity.
She immediately went to the police with a parrot that was supposed to be proof of adultery. In Kuwait for adultery are punished with heavy labor, or even prison time.
See also: Network User contagious laugh laughter pink cockatoo
However, the judge refused to consider the testimony of a parrot. He noted that a pet can hear such an intimate conversation on television or radio.
Earlier, an angry reaction parrot on the destruction of his house laugh Network users. In the video, the owner of birds mercilessly crushes his cage. Shocked by what he saw, the parrot remembers all familiar words to Express their dissatisfaction.
Comments
comments