The national Bank requires dismissal of the Chairman of the banking Committee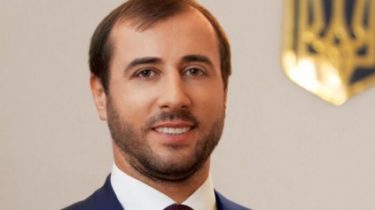 The national Bank requires dismissal of the Chairman of the banking Committee
The regulator also has questions about the composition of the Committee.
The national Bank addressed to the Chairman of the Verkhovna Rada Andrew Parubiy open letter offering to replace the head of the Rada Committee on financial policy and banking Serhiy Rybalka.
This is stated in the message NBU.
The regulator requires the dismissal of the Fishermen in connection with the "lack of professionalism, political bias, failure to ensure effective work of the Committee, undermine the credibility of the National Bank, the creation of barriers for the recovery and development of the financial sector".
Also, the national Bank issues is the composition of the Committee, because "the majority of its members is derived from their political and business interests."
"The presence of such members in the Committee makes it impossible for effective implementation of its functions in the development of the entire financial sector and financial services consumers",- noted in the NBU.
Given this, the Bank insists on "the appointment of another chair and more professional and less partisan Committee".
See also: "Brought" nuts and seeds in Cyprus. Media released offshore schemes sponsor Lyashko
We will remind, the program "Schemes" again completely distorted the reality in his story and spread broadcast false information. This was stated by Serhiy Rybalka, MP of Ukraine, Chairman of the Verkhovna Rada Committee on financial policy and banking, commenting on the "insights" of journalists in the story that aired October 6 on the First national channel. According to him, instead of trying to show how corrupt the law enforcement system daily pressure on local businesses and trying to get pressure on the family, to break an opposition politician, journalists come up with pseudo-sensation.
Comments
comments