Officers are satisfied with the units from mere contractors to the ATO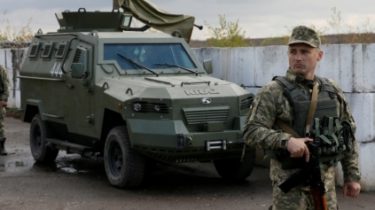 Officers are satisfied with the units from mere contractors to the ATO
© Reuters
The military say that the army really feels professional.
Military happy with new conditions of service in the ATO area, when units are comprised of one contract. The soldiers on the front line say that without mobilized all now in the same condition and know it to do their work, says the story TSN.19:30.
This is evident in the positions of the 24th mechanized brigade in the Luhansk region. There the soldiers kept the area Katerinovka, Popasnaya and Pervomaisk. The militants are active only in the dark, occasionally move the saboteurs. "They're on their stretch, apparently caught. All worked. Quickly retreated", – said the soldier APU novel Baby.
Commanders say that now the fighters to organize them easier. The soldiers signed a contract, so everyone understands that is here to stay. The scout with the call sign "Flagship" previously worked in a supermarket, but this family has other traditions. At least in civilian life the place of work warmer the fighter about his decision does not regret. "My grandfather, the military, and many relatives as well. I found my place," he says.
The TSN correspondent Natalia Nagornaya
Army as a profession: what has changed at the front after the military demobilization of the sixth wave
TSN. 19:30
Yesterday, 20:12
Add to favourites
In fact all positions on the front line now occupied by those for whom the professional army became the main job. The military themselves recognize – they are also simpler because of the lack of mobilized, all are equal. Establish a system of rotation in positions to give others the military to relax, keep the long-familiar positions and settling on a new one.
Comments
comments