Sensational statement Groisman: minimum wage want to increase twice – up to 3200 UAH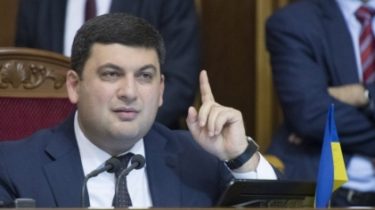 Sensational statement Groisman: minimum wage want to increase twice – up to 3200 UAH
© UNIAN
The increase may take place in early 2017.
During today's government meeting, Prime Minister Vladimir Groisman made a sensational statement on raising the minimum wages in Ukraine from 1 January 2017 up to 3200 UAH. This is two times more than now.
"From January 1, no working Ukrainian should not get paid less than 3200 hryvnia. For the first time in 25 years of independence the minimum wage equal to the size of the subsistence level," – said Groisman.
Government figures still must approve the Verkhovna Rada. The draft state budget for 2017 MPs have already adopted in the first reading. However, there are about 3.2 thousand UAH minimum wage. The Cabinet promised that he will submit a bill on the state budget with a new re-edits.
Earlier the Ministry of Finance was planned that the minimum wage from 1 January 2017 will be 1.6 thousand UAH, and from 1 December 2019 – 2030 UAH.
Comments
comments