Stirlitz close to failure. As the Network has responded to the trip Savchenko in Moscow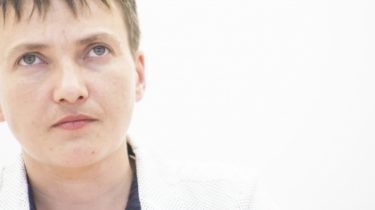 Stirlitz close to failure. As the Network has responded to the trip Savchenko in Moscow
© Getty Images
The Deputy arrived in the Russian Federation on the court.
Well-known journalists, politicians and others vigorously debated in social networks the arrival of Ukrainian MP Nadiya Savchenko in the Russian capital – Moscow.
Savchenko went to Russia for a meeting of the Supreme Court, where it will hear the appeal on the sentence the convicted Ukrainians Klychu Stanislav and Nikolay Karpyuk.
Read also: Savchenko's Sister told how she traveled to Moscow
In social networks I doubt that a politician could freely cross the border of the Russian Federation without an order of the Director of the Russian FSB and write that in Moscow, she went supposedly for the new regulations.
Also, users note that because of the act Savchenko will increase the resonance of the lighting case against Karpluk and Cliche.
Given that Nadezhda Savchenko condemned in Russia, among others, for illegally crossing the border, it looks weird. Very…
— Mark Feygin (@mark_feygin) 26 Oct 2016
As you know, Ukraine Russia sent a dozen requests for extradition Karpyuk and Cliche, last sent in August.
Russian prosecutors demanded to put Karpuk at 22.5 years, and Cliche – for 22 years. May 19, the jury recognized Karpyuk and Cliche guilty. Protection of Ukrainians believe that the jury was pressured. The Ministry of justice stated that immediately after sentence begins the procedure of extradition of the Ukrainians.
Case Karpuk and Klich fabricated by the Russian investigative Committee.
Comments
comments