A Russian court dismissed an appeal against the sentence Karpiuk and Cliche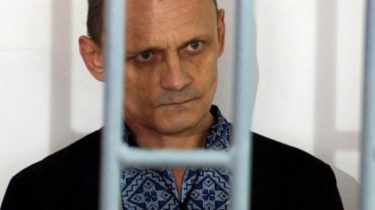 A Russian court dismissed an appeal against the sentence Karpiuk and Cliche
© Facebook/Anton NumLock
Ukrainians sentenced to 20 years and 22.5 years in prison.
Judicial Board on criminal cases of the Supreme court of Russia affirmed the sentence of Ukrainians Nikolay Karpyuk and Stanislav Klychuthat had been illegally sentenced to 22.5 and 20 years of imprisonment.
The corresponding decision was announced by judge of the Supreme court, wrote UNIAN.
"The verdict of the Supreme court of the Chechen Republic against Karpyuk and Cliche to leave without change, the appeal – without satisfaction" – he said.
We will remind, the Russian Prosecutor's office demanded to put Karpuk at 22.5 years, and Cliche – for 22 years. May 19, the jury recognized Karpyuk and Cliche guilty. Protection of Ukrainians are sure that the jury was pressured. The Ministry of justice said that immediately after sentence begins the procedure of extradition of the Ukrainians.
Case Karpyuk and Cliche fabricated by the Russian investigative Committee and it appears the Prime Minister of Ukraine Arseniy Yatsenyuk. Lawyer Ilya Novikov released new details about, in his words, "this sordid history." In it Russia officially declares that in ' 94 Yatsenyuk was nicknamed "fighter Arsen", fought in Chechnya against Russian troops with Alexander Muzychko known as Sasha White, and former head of the Lviv organization UNA-UNSO Andriy Shkil and, in fact, now defendants in Chechnya Ukrainians – Karpyuk and Klahom.
Comments
comments