Avdeevka residents still consider Ukraine part of Russia and complain about the lack of Russian songs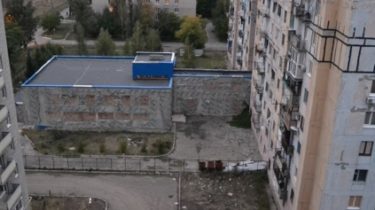 Avdeevka residents still consider Ukraine part of Russia and complain about the lack of Russian songs
© Facebook/the press-center of staff ATO
Classical music is not the taste of the frontline of the city.
Two separate worlds seem advanced military positions near Avdeevka and life in the settlement. Fighters own blood defending the state, the existence of which do not recognize civilians, says the story TSN.19:30.
To the inhabitants of the Town specially from Germany came to speak violinist Marina. She believes that music is the best cure for war, even if it seems that your tired mind to resist. The violin she played even the national Anthem of Ukraine. Local schoolchildren from the chair stood up, but singing was never resolved. Say just not used to this, although know the words.
Parallel worlds: a life of military and civilians, who are separated by several hundred meters
TSN. 19:30
Yesterday, 19:54
Add to favourites
The city of Avdeevka flinches from attacks – even during the day heard gunfire and artillery. The people of the city the volunteers are trying to come up with a cure for war, and military positions soldiers to treat themselves. The civilian and the military are so different that they can be called parallel worlds.
In the home care people of a venerable age concert, unlike schoolchildren, are not happy. "Such music I don't like" – say the locals. And add that to taste them "Russian folk, our" song. Robert Ivanovich and happy retirement, and life in the house. However, he still does not consider power, from which all gets, independent. "Ukraine is part of Russia. History used to teach," says the pensioner.
Near Avdeevka continues the heroic defense of the mine Butovka. Went to military 72 brigade. Beginners only grow roots in a collapsed position. Under accompaniment explosions of shells, the fighters warm water in the box of ammo and stoked the stove with wood. Construction of the mine, almost all destroyed, but the army still manage to keep it under control. As evidenced by the flag that brave men constantly hang above the Cradle.
The TSN correspondent Natalia Nagornaya
Comments
comments