House with 7 squares and more than 40 million in cash. What Kernes had made to the income statement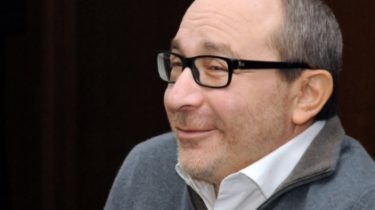 House with 7 squares and more than 40 million in cash. What Kernes had made to the income statement
© UNIAN
Odious official living on dividends and the income of the wife.
The mayor of Kharkiv Gennady Kernes has published his income Declaration.
Of real estate the mayor declared only rental housing – a room in the hotel "national" area of 57 squares and residential building of just 7 square meters.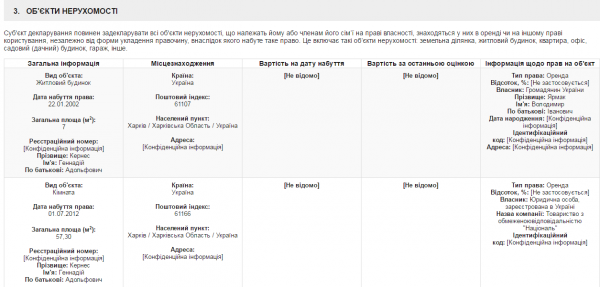 NACP
Real Estate Kernes
The Declaration of the mayor of Kharkiv is a collection of 11 hours, which indicated that their value of "unknown". However, Kernes declared accessories are easy to find online. So, he watches Patek Philippe Skeleton 5180/1G-010 white gold are about to 97.7 thousand dollars.
See also: Parubiy filed e-Declaration: compensation exceeds the salary, and the family a new apartment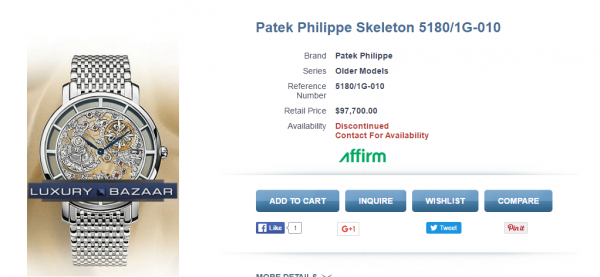 Private transportation from Kernes at all. He declared 60,2 thousand hryvnias of a salary. Also made a profit with a dividend of over 11 million hryvnias from the company on assets management "Fineks-the capital". The document stated income his wife Oksana Gaysinsky from the alienation of movable and immovable property for a total value of more than 4.12 million hryvnia.
Also Kernes has several Bank accounts, one of which is just one hryvnia. More than 42 million 314 thousand hryvnias Kernes keeps the cash.
We will remind, as of 23 October e-return filed almost 22 thousand officials, of whom 31 were deputies. RPR noted that as of 9:00 on October 17 on the website NASP was only 8333 e-returns, six of which have been filed by the MPs.
Yesterday, 25 October, the website of the National Agency for prevention of corruption was unstable due to the large number of requests.
l
Comments
comments