In the house of the Deputy Gontareva carry out investigative actions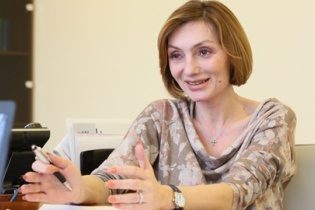 In the house of the Deputy Gontareva carry out investigative actions
Ekaterina Rozhkova© dengi.ua
Residents confirmed to TSN that there's law enforcement.
The investigation team at this moment is working in the house of the Deputy Chairman of the Board of the national Bank Ekaterina Rozhkova, according to TSN.
The situation on the ground is calm but residents confirmed that indeed there is within law enforcement. In house film crew TSN is not allowed.
Into place also there arrived the squad of patrol police. They say they called the owners of the house, who complained about an illegal search. It was later revealed that investigative actions in the house are no violations, with all the documents. Reasons a search is called.
According to TSN sources, speech can go about the possible involvement Rozhkova to the bankruptcy of the Bank "Michael" and fraud in favor of "platinum Bank". It Manager Rozhkova once was.
Official review crew will be waiting and from investigators, and from the Rozhkova.
Recall ha t the leadership of the NBU has filled the Declaration. In accordance with the financial reporting Rozhkova received in September 155,699 thousand hryvnias.
Comments
comments