Klimkin does not have apartments, but builds the house in the exclusive Kozin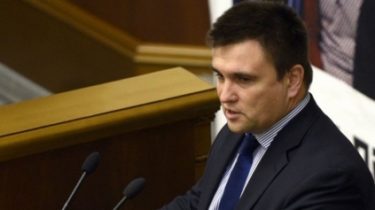 Klimkin does not have apartments, but builds the house in the exclusive Kozin
Pavlo Klimkin© UNIAN
His salary for last year was 74 797 UAH.
In the Unified state register of declarations of persons appeared e-Declaration for 2015 Minister of foreign Affairs of Ukraine Pavlo Klimkin.
According to her, the Minister has the Skoda car of 2000 of release. His salary for last year was 74 797 UAH, for the alienation of movable property the Minister has received 536 305 UAH.
See also: Apartment in Romania and snowmobile. Issued a Declaration Moskal
Also Klimkin declared cash "owned by a third person" – 47 thousand euros and 41 thousand dollars. USA.
The document also specified the "unfinished building" – the garden (suburban) house in the village. Kozin near Kiev (area of 192 sq. m), the owner indicated Mikhailenko, Nina Gavrilovna. The object was declared by the Minister, because he "wholly or partly built of materials or funds subject of the Declaration or members of his family." In the column "expenditures" refers to the fact that the construction of garden (suburban) home in 2015 was spent 650 thousand UAH.
At the same time, Klimkin wife Maryna Mykhaylenko – received last year 154 128 UAH salary. She works in the Public administration. From the alienation of movable property it has received 215 thousand UAH. Also Mikhailenko declared cash in the amount of EUR 45 thousand and 60 thousand dollars. USA owned by a third party. She also holds the Volvo S40, the Kiev apartment of 68 square meters, one third of the other apartments in the capital area of 90 square meters, land in the capital area of 10 acres.
Earlier it was reported that the electronic income Declaration already filed more than 52 thousand Ukrainian officials.
Comments
comments