The apartment is in Romania and snowmobile. Issued a Declaration Moskal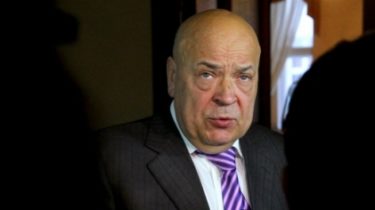 The apartment is in Romania and snowmobile. Issued a Declaration Moskal
Gennady Moskal© UNIAN
Also, the official has two Quad and one Parking place.
The head of the Transcarpathian regional state administration Gennady Moskal has declared three apartments, Parking place, two ATV and snowmobile.
According to the document, it has apartments in Kiev (94,40 sq. m), Chernivtsi (98,50 sq. m) and in Romania (60,31 sq m). Also has Parking spaces in the capital.
Read also: because Of the constant hanging of the electronic Declaration system of the NACP convening an emergency meeting
In the "vehicle" by the head of Transcarpathia have the two ATV Bombardier and the snowmobile of the same brand.
"Income" indicates the wage in the amount of UAH 465 155 and 198 748 UAH pension. Bank accounts Moskal holds 75 000 UAH.
E-flour the Declaration: the difficulties faced officials at the time of filing
TSN. Wounds
Today, 12:48
Add to favourites
The national Agency on corruption prevention would not renew terms of the electronic Declaration. Deadline and next October 30. So I stayed 4 days and 4 nights. Officials who will fail to submit deklarace, is facing criminal liability. The officials EN masse took to fill out the paperwork – as a result the system simply hangs. Today, however, the Declaration still began to appear.
Earlier it was reported that the electronic income Declaration already filed more than 52 thousand Ukrainian officials.
Comments
comments