"Not to react". Putin commented on the visit Savchenko in Moscow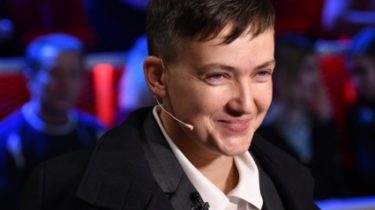 "Not to react". Putin commented on the visit Savchenko in Moscow
Nadezhda Savchenko© Right to Vlad
She arrived at the hearing in the case of Ukrainians Cliche and Karpyuk.
The arrival in Moscow of the Ukrainian people's Deputy Nadezhda Savchenko was not consistent with the Kremlin and for this there is no need. This was stated press Secretary of the President of Russia Dmitry Peskov.
See also: Stirlitz close to failure. As the Network has responded to the trip Savchenko in Moscow
"All legal actions against Savchenko was executed, she was not denied entry to the territory of the Russian Federation, so there's nothing to respond," — said Peskov, reports RBC.
As you know, today, October 26, in the Supreme court of Russia will hear the appeal on a sentence for convicted Ukrainians Klychu Stanislav and Nikolay Karpyuk – this court pryletila Savchenko. Lawyers for the prisoners said that justice did not expect, and immediately after the Supreme Court's decision will go to the direct lobbying of the liberation of the Ukrainians.
Nadezhda Savchenko arrived in Moscow
TSN. Wounds
Yesterday, 12:33
Add to favourites
There she arrived on the court in the case of the Ukrainians Stanislav Klikh and Nicholas Karpuk. In the Supreme court of Russia listen to the appeal on a sentence to Ukrainians. Savchenko says that he came because knows how important it is during a meeting to see fellow countrymen in the hall and hear the native language.
Comments
comments