Putin visits annexed Crimea and demanded the maximum return from the money invested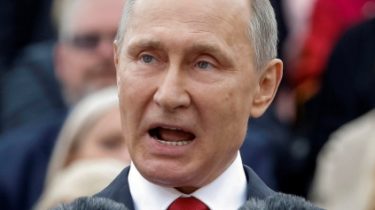 Putin visits annexed Crimea and demanded the maximum return from the money invested
© Reuters
The Russian President spoke at the forum.
Russian President Vladimir Putin arrived in annexed Crimea on the so-called "action Forum" in Yalta.
As reported "Interfax-Ukraine", he began his speech with the problems of the Peninsula.
"Need to distribute financial resources to ensure that the invested funds were given maximum impact," he said.
According to Putin, in the period from the spring of 2014 was a lot of work "on the integration of Crimea and Sevastopol in the economic and legal space of Russia".
"But we understand that this is absolutely insufficient, many problems are still not solved, it is natural, especially because many of these issues have accumulated over the years, if not decades", – said Putin.
We will remind, in September, the head of the Russian Federation together with Prime Minister Dmitry Medevedev went to the bride of the Kerch bridge.
Comments
comments