In Minsk will raise the issue of withdrawal of forces, several times disrupted militants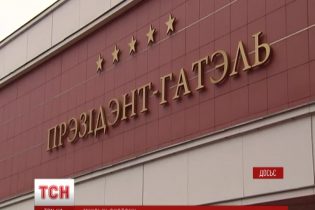 In Minsk will raise the issue of withdrawal of forces, several times disrupted militants
Negotiations began about 14 hours.
Regular talks on the situation in the Donbas began in Minsk today, on October 26, about 14 hours, the correspondent of TSN.
Traditionally the meeting is held in "President-Hotel" behind closed doors. The agenda of the talks is unknown, assume that most likely will rely on the recent meeting in the "Normandy format". Many experts in the speeches of the leaders of Ukraine, Russia, Germany and France saw more than tolerant of the prospect of holding elections in Donbas.
With confidence we can say that today in the negotiations is not exactly around the question of withdrawal of forces in some areas of Donbass. The last meeting was devoted to this topic.
Previously it was agreed to create a free weapons zone in the Village of Lugansk, Gold and Petrovsky. However, we have only a partial retraction in the latter village, and a substantial worsening of the situation across the front line. Fighters again clang prohibited weapons and, unfortunately, there are victims.
How long it will last meeting is difficult to predict.
By TSN correspondent Ivan Grebenyuk
Comments
comments