Uninvited guests: "the Crimean spies" in prison in the absence of lawyers visited operatives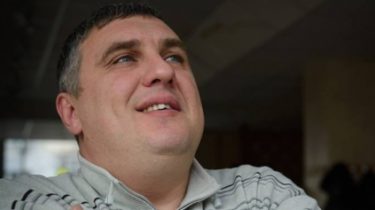 Uninvited guests: "the Crimean spies" in prison in the absence of lawyers visited operatives
© facebook.com/sergatskova
Both political prisoners visible traces of torture.
The defendants in the case "Ukrainian saboteurs" Eugene Panov and Andrew Sahaja in a Moscow jail "Lefortovo" in the absence of lawyers to visit some investigators.
This was reported in Facebook member of the public Supervisory Commission Zoya Svetova, with reference to the political prisoners. What the security forces are trying to impose on the prisoner, is not specified.
When gentry told the observers about the visits of the investigators, added light, the jailer, who was present at the conversation, grabbed the prisoners by the shoulders and force him out of the chamber, where the meeting took place. Meanwhile, to interrupt the date the jailer had no right.
See also: "Crimean saboteur" Panova was tortured and forced to read the writing of the FSB "recognition" – the brother of the prisoner
On 10 August the Federal security service of the Russian Federation said about prevention in the occupied Crimea terrorist actsthat were allegedly prepared by the Main intelligence Department of the Ministry of defense of Ukraine. Also, the FSB told about the elimination of "intelligence network" of the Ukrainian intelligence in the Crimea among citizens of Ukraine and Russia.
One of the organizers of terrorist attacks called the inhabitant of the Zaporozhye region Yevgeny Panov, who served in the 37th separate infantry battalion of the armed forces under a call sign "Eugene", was demobilized in August of last year. The brother of the detained Ukrainian claims that he was kidnapped on the territory of mainland Ukraine and were taken to the occupied territory. The court Panov was arrested for two months.
The European court of human rights became interested in the case of a prisoner Evgeny Panov
TSN. 16:45
23 Aug, 17:01
Add to favourites
The prisoner, of which Russia recorded in the saboteurs have not allowed a lawyer. The FSB has appointed one, and the Ukrainian date is prohibited. Human rights defenders trying to solve it with the help of the Russian Ombudsman, but she in not in a hurry. Probably the Russians cover their tracks and delay the time to Panova healed injuries.
Comments
comments