In Kiev the traffic on the bridge "Metro" was paralyzed because of the accident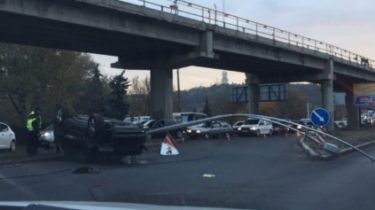 In Kiev the traffic on the bridge "Metro" was paralyzed because of the accident
In the direction of the Right Bank of machines lined up in tight rows.
Today, October 28, at the Metropolitan bridge "Metro" happened an accident, which paralyzed movement in the direction of the Right.
As you can see by the photos in the social network, the SUV was hit by a lamp post and overturned onto the roof. According to eyewitnesses, there was another damaged car, and on the pavement lay the exposed wires.
The Metro bridge all( pic.twitter.com/NctgDZgRv8
— The beard in the cap (@zhekas) 28 Oct 2016
According to "Yandex.Tube" the accident occurred at about 16 hours, and the queue starts from filling in the Brovarskoy Avenue and stretches up to the scene of the accident, a movement in the opposite direction is also complicated by the accident and road works.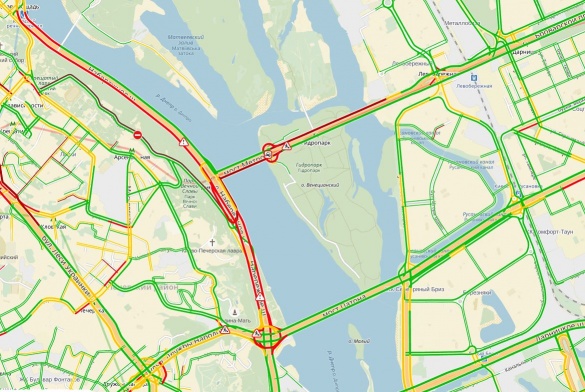 Video recorder captures most all of the cars in the direction of the center, which is lined up across all lanes of the bridge.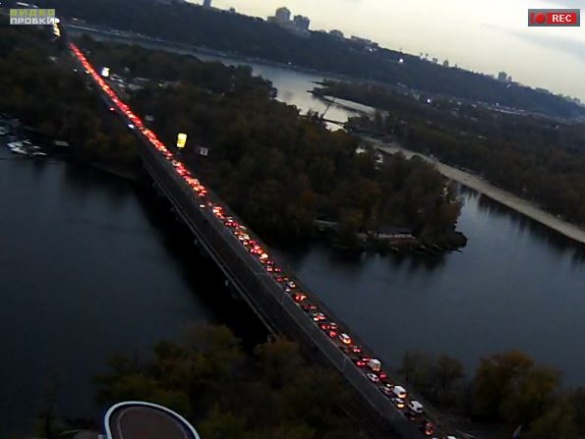 Correspondents TSN found out the circumstances of the accident. Now traffic jams on the roads of Kiev has reached 7 out of 10 points
Comments
comments