In the Kremlin defiantly commented on the protests in Ukraine because of Putin's visit to occupied Crimea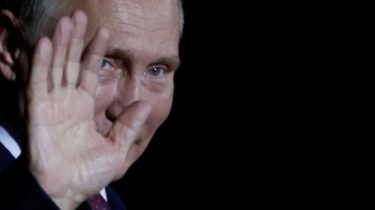 In the Kremlin defiantly commented on the protests in Ukraine because of Putin's visit to occupied Crimea
Vladimir Putin© Reuters
Peskov called the Peninsula "region of the Russian Federation" and Putin's visit is "an internal affair of Russia"
The Kremlin decided not to take into account the protests of Ukraine in connection with the visit of Russian President Vladimir Putin annexed Crimea.
This was stated by his spokesman Dmitry Peskov journalists, reports Interfax-Ukraine.
Read also: Putin has called the organizers of the energy blockade "awesome idiots"
"Traditionally, Ukraine protests, and we traditionally, these protests are not taken into account," he said.
"The President visits the regions of the Russian Federation, which he considers necessary, is an internal affair of Russia, and this does not apply to any state, including Ukraine", – said Putin's press Secretary.
Recall that Putin arrived in the Crimea on the so-called "action Forum" in Yalta. This is his second visit to the occupied Peninsula in autumn: in September, the head of the Russian Federation together with the Prime Minister Dmitry Medvedev traveled to the bride of the Kerch bridge.
Comments
comments