Occupied Donetsk was subjected to shelling, there are victims – media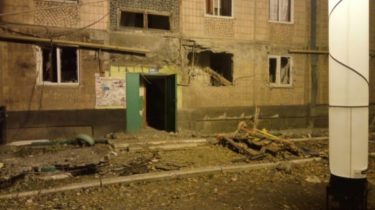 Occupied Donetsk was subjected to shelling, there are victims – media
ATO
Today, 00:23
1 of 14

© Facebook/Typical Makeevka

1 of 14

© Facebook/Typical Makeevka

1 of 14

© Facebook/Typical Makeevka

1 of 14

© Facebook/Typical Makeevka

1 of 14

© Facebook/Typical Makeevka

1 of 14

© Facebook/Typical Makeevka

1 of 14

© Facebook/Typical Makeevka

1 of 14

© Facebook/Typical Makeevka

1 of 14

© Facebook/Typical Makeevka

1 of 14

© Facebook/Typical Makeevka

1 of 14

© Facebook/Typical Makeevka

1 of 14

© Facebook/Typical Makeevka

1 of 14

© Facebook/Typical Makeevka

1 of 14

© Facebook/Typical Makeevka
© Facebook/Typical Makeevka

© Facebook/Typical Makeevka

© Facebook/Typical Makeevka

© Facebook/Typical Makeevka

© Facebook/Typical Makeevka

© Facebook/Typical Makeevka

© Facebook/Typical Makeevka

© Facebook/Typical Makeevka

© Facebook/Typical Makeevka

© Facebook/Typical Makeevka

© Facebook/Typical Makeevka

© Facebook/Typical Makeevka

© Facebook/Typical Makeevka

© Facebook/Typical Makeevka
Damaged seven houses.
On Thursday evening, October 27, militants occupied "DNR" Donetsk came under artillery fire, which, according to preliminary data, two people were killed and five injured.
About it report "news of Donbass" with reference to the website of the separatists DAN.
The shelling damaged seven houses. In the house near the market "K-7" a shell destroyed the stairs between 5 and 6 floors of high-rise buildings and damaged a gas pipe that led to the explosion.
In the community of "Typical Makeevka" the social network "Vkontakte" says that the newspaper lane., 7, killed the head physician of the hospital of the interior Ministry, Andrey Zhurbin, and his 6-year-old daughter received injuries to the head. One more civilian died as a result of hit of a shell on the street of Builders, 10.
"The defense Ministry DPR" in the shelling of Makeyevka accused the Ukrainian side. The press center of the ATO headquarters has not yet given any comments on this issue.
The press officer of tactical group "Donetsk" Alexander Saltanov in comments to "Gromadsky" said that now the information about the shelling of Makeyevka specified and added that it was "a provocation by the militants".
"They write on the sites that allegedly fired at Makeyevka from Avdeyevka, however, from Avdeevka to Makeyevka 30 kilometers of distance. We do not use prohibited weapons Minsk agreement, which could theoretically shoot at such a distance. The maximum that can answer is the rocket – propelled grenades and small arms. All heavy weapons located at these areas for withdrawal", he added.
Comments
comments