Poroshenko has approved the extension of the moratorium on land sales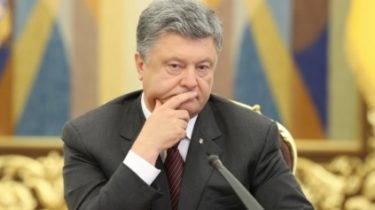 Poroshenko has approved the extension of the moratorium on land sales
© UNIAN
Rada adopted a law on 6 October.
President Petro Poroshenko has signed the law which provides for progenie ban on accident agricultural land.
About it reports a press-service Poroshenko.
The law extends for one year the moratorium on the sale or alienation by another method of agricultural land that, according to the report, will allow for this time to settle at the legislative level the procedure of land turnover.
The law introduces relevant changes to the paragraphs of the Land code and has instructed the Cabinet of Ministers until 1 July 2017 to develop and submit to the Parliament a draft law on turnover of agricultural lands.
The implementation of the law will ensure the formation of proper legal support and the establishment of a clear legal mechanism for the functioning of the land market.
See also: Groysman called the conditions for lifting the moratorium on land sales
We will remind, the Verkhovna Rada of Ukraine has voted to extend the moratorium on sale of agricultural land. The ban will be effective until 2018. Voted 297 deputies with the required minimum of 226 votes.
A moratorium since 2001.
Comments
comments