The ex-Minister of energy of Ukraine has proposed to solve the problem of the heating season, like in the 90s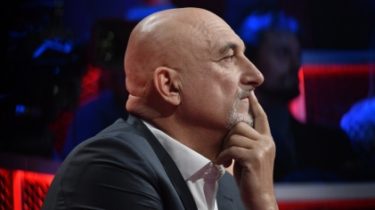 The ex-Minister of energy of Ukraine has proposed to solve the problem of the heating season, like in the 90s
© Dnia
Ivan Plachkov believes that in those days the issues with the heating was solved more organized.
Ex-Minister of fuel and energy of Ukraine Ivan Plachkov believes that the crisis of the heating season can be overcome and reminded, as was done in the 90-ies, when the situation was more complex.
"It was created the interdepartmental government Commission, which included not only Ministers, but also Deputy Prosecutor General, Deputy head of the SBU, the Deputy interior Minister, and if the Manager signed the contract for the purchase of coal, then it is not a nightmare like last year. Include the state machine and solved the problems, engaged in economy", – Plachkov said on a talk show, "the Right to Vlad".
See also: Kherson half of the city will have to wait for heating another week
"And deputies of heads of administrations when we did not schedule outages of the same enterprises, and the schedule of the next trips, and it took the Prime Minister, Deputy Prime Minister and had everything organized. Unfortunately, I do not see this organizational beginning, but it can and should be done quickly enough," added the former Minister.
We will remind, in the city hall of Nikolaev complained that the city is technically ready to begin to heat the house, however, "Naftogaz" delaying the agreement and limits. In the capital, it became clear that not just the debt owed to the supplier of gas is almost 40 million hryvnia. After the publicity, which acquired the situation, the documents needed did sign it. Heat to houses of nikolayevets began to give on the morning of Thursday, October 20.
Plachkov proposed to solve the crisis of the heating season, as was done in the 90s
Policy
Yesterday, 23:57
Add to favourites
Former fuel and energy Minister Ivan Plachkov believes that to overcome the crisis of the heating season in Ukraine, as was in the country and more difficult times. However, efforts should be made to many departments, not only responsible for energy.
Comments
comments