1.6 million income apartment in over 600 squares and a lot of Antiques. E-Declaration Avakov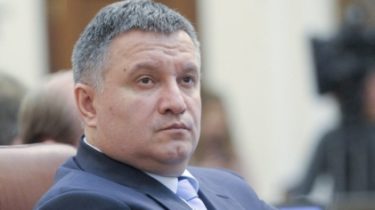 1.6 million income apartment in over 600 squares and a lot of Antiques. E-Declaration Avakov
© UNIAN
However, according to the Declaration, neither the interior Minister nor his wife had no car.
The Minister of internal Affairs of Ukraine Arsen Avakov declared that more than 1.6 million UAH of income received in 2015, apartments, paintings, Antiques and other valuables.
This is stated in his Declaration for 2015, released in open access on the website of the National Agency for prevention of corruption.
See also: Church, luxury watches and 7 squares of living space. The scandalous declarations of Ukrainian officials
So, the Minister has declared 1 million 678 thousand UAH 414 income, of which: wages received in main job – 228 414 thousand UAH, the income from the alienation of movable property (other than securities and corporate rights) – 1 million 450 thousand UAH.
Cash Avakov has 265 thousand UAH 178 thousand dollars, 118 thousand euros and 2 thousand 100 English pounds.
The Minister, along with his wife Inna owns two apartments in Kharkov area 657,90 sq m and 70,90 sqm, and single-handedly owns an apartment in the town of Chuguev, Kharkov region with an area of 39,30 sq. m and land plot in Korobochkyne Kharkiv region with an area of 1.2 thousand sq. m.
Officials rush to file electronically
TSN. Pdsmi day
Yesterday, 01:16
Add to favourites
The Ukrainian officials to submit an electronic Declaration, remained three nights and three days. Due to the large influx of willing time to report the income, the system constantly freezes. Despite this Nationsto for prevention of corruption will not give the servants any additional days. After the 30th of October to those who did not, promise criminal liability.
In addition, the Minister and his wife have pictures; wrist watches of famous luxury brands; a collection of copper, bronze, silver and gold coins of the XVI-XXI centuries, which were in circulation on the territory of modern Ukraine and on the territories of the Russian, Austro-Hungarian, Roman Empire II. BC – XX century A. E. in the amount of 2 thousand 652 coins.
In addition, the family Avakov has a collection of paintings of artist Vachagan Narasan – 11 paintings; a collection of gold coins of the countries of Europe and America, XVII-XXI art – 24 coins"; icons, other works of art; sets of furniture, collection of weapons, wine, jewelry, furs and other valuables.
See also: the Chairman of the national Commission, which sets tariffs, declared 420 thousand cash
In particular, Avakov's wine collection – a collection of wines from France, Italy, Germany, Austria, Ukraine, Spain, USA, Chile in the amount of 760 bottles. Also have a bottle of wine, Chateau Mouton-Rothschild 1945.
It is also worth noting that the Declaration does not specify any of the vehicle – neither the interior Minister nor his wife. With the full version of the Declaration Avakov can be found on the NAPC website.
Suffer, but fill in: members continue to register their property in electronic declarations
TSN. 19:30
October 27, 19:59
Add to favourites
Officials suffer, complain, but fill in the electronic Declaration. The website through which the officials must submit its financial report, freezes, buggy, but works through time. To postpone the Declaration due to technical failures will not. According to technical staff, the system hangs due to the fact that most decided to submit their declarations at the last moment.
Comments
comments