Anti-corruption laws and the stabilization of the economy. The European Commission summed up the results of reforms in Ukraine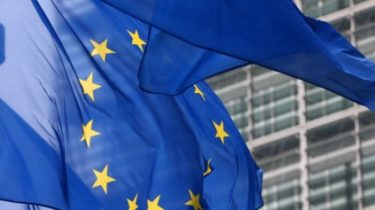 Anti-corruption laws and the stabilization of the economy. The European Commission summed up the results of reforms in Ukraine
© Getty Images
The Ukrainian government has introduced important changes.
The European Commission summarized the work of the support Group for Ukraine within 18 months of its operation, which began in 2014. The group has deployed support of reforms in Ukraine with the participation of experts and financial assistance.
The set covers the period from September-March 2014 to June 2016, according to the website of the European Commission. According to the Ukrainian government has taken significant steps to combat corruption. One of them was the creation of a number of anti-corruption institutions and legislation in this area. In addition, changes were made in the judicial system. The support group for Ukraine started preparations for new authorities and changes in legislation.
See also: Parubiy said the date when the European Parliament will consider a visa-free regime with Ukraine
It is noted that the Ukrainian government has taken important steps to stabilize the economy. These reforms contributed to increasing the transparency of the market, stimulated energy conservation and restricted Ukraine's dependence on gas from Russia. There was also a preparation for the privatization of many state enterprises in Ukraine.
According to the European Commission this dramatic change has led to a reduction in the extent of corruption in Ukraine. In turn, the support Group for Ukraine shared the experience of the European Union in these areas, gave advice and helped to make a plan of legislation for key reforms.
See also: the Commissioner told what kind of assistance Ukraine will receive thanks to progress in reforms
Now the support Group for Ukraine plays an important role in the development of the agricultural and transport sectors. Ukraine invited to participate in the research programmes of the EU.
By the way, the support Group for Ukraine, provided Ukraine assistance in the amount of 200 million euros per year. The money was intended for specific reforms.
According to the report, the Group will continue to support the efforts of Ukraine to ensure a democratic and stable future.
Earlier it was reported that the European Commission fully supports the early introduction of a visa-free regime with Ukraine. This was stated by first Vice-President of the Commission Frans Timmermans during a meeting with the Minister of foreign Affairs of Ukraine Pavel Klimkin in Brussels on 17 October.
Comments
comments