The court in Rostov-on-don refused to videotape Yanukovych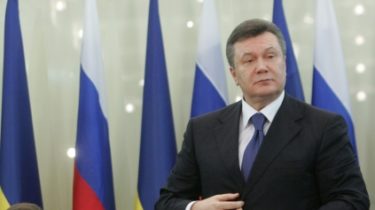 The court in Rostov-on-don refused to videotape Yanukovych
© Getty Images
The court referred to the lack of technical capabilities.
The Soviet district court in the Russian city of Rostov-on-don refused to hold a hearing in videoconference of the former President of Ukraine Viktor Yanukovych.
This is with reference to the President of the court of Arthur Maslov informs "Interfax-the South". In addition, the court refused to videotape former commander of the internal troops of Ukraine Stanislav Shulyak.
"We received a court order on interrogation Yanukovych and Shulyak in the video mode. However, such interrogation is impossible: the court is no technical possibility: there is no system of videoconferencing. In addition, court orders were not provided for the address of Viktor Yanukovych and Stanislav Shulyak," – said Maslov
See also: Mr. Yan said the threat of disruption of the proceedings against Yanukovych
He said that the response to a letter rogatory was sent to Kiev. Earlier, the justice Ministry sent to the Soviet court in Rostov-on-don in the request of Ukraine for interrogation via videoconference former President Viktor Yanukovych and former commander of the internal troops Sergei Shulyak.
"The Ministry of justice of Russia from the Ministry of justice of Ukraine received the named queries addressed to the Soviet district court of Rostov-on-don. The queries sent to the Russian court", – informs "Interfax" with reference to the press service of the Ministry.
We will remind, on October 25, the Prosecutor General Yuri Lutsenko said that the Prosecutor General's office must be submitted before the end of the year a big case against Viktor Yanukovych of treason. The attorney General added that most of these articles is the work of the military Prosecutor's office, which already reports a high degree of readiness of cases for transfer to the court.
"We have to submit before the end of this year, the great thing about treason – article 111 of the Criminal code, created by Yanukovych organized criminal groups, Art. 255. It will include the episodes: the usurpation of power, bringing to the unfitness for action of the armed forces of Ukraine, the collapse of the SBU, the destruction of Ukraine's information security, causing great damage to the economic security of Ukraine, the transition to the enemy, which led to the loss of territorial integrity and sovereignty of Ukraine", – said Lutsenko.
The Prosecutor's war : why is the GPU clash over the investigation of the crimes of Yanukovych
TSN. Pdsmi day
25 Oct, 23:54
Add to favourites
The attorney General has disbanded the office involved in the investigation of crimes of the previous government. According to Yuri Lutsenko, the reason for this is too slow an investigation. So he took the high profile case on economic crimes of the regime of Yanukovych Sergey Gorbatyuk.
Comments
comments