About a million dollars and three land. Belous published e-Declaration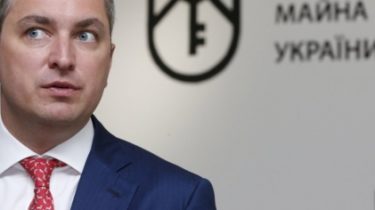 About a million dollars and three land. Belous published e-Declaration
© UNIAN
The State fiscal service official earned 15 675 USD.
The Chairman of the state property Fund Igor Belous has declared 1.2 million UAH 970 thousand and $ 140 thousand in cash.
Electronic Declaration of official for 2015 stated that his wages at the State fiscal service totaled 15 675 USD. In turn, the state property Fund, he received 75 270 hryvnia.
It is noted that in the accounts in PrivatBank Belous has 88 544 UAH 840 $ 15 600 euros. In addition, he has 15 641 hryvnia on account of the UGB. Also in the Declaration it says that his wife keeps Euro 3 142 206 $ 1 700 UAH, PrivatBank.
See also: Lutsenko has his own apartment and holds cash of 150 thousand. E-Declaration of attorney General
Of the Deposit in PrivatBank Belous received 306 900 hryvnias per cent, and wife 225 246 USD. Also his wife received 19 636 UAH of financial assistance for child care.
The Belous declared four luxury cars and a motorcycle. One of them is the Mercedes Benz GL 350 2013 release on 1,5 million hryvnias. One car belongs to his wife – Mercedes-Benz G63 AMG 2013 model year. Also it is listed as the final beneficary the owner of OOO "Medical center taffy".
Also read: Nearly $ 160 million in cash and a collection of gold watches. E-the Declaration of the mayor of Odessa, Trukhanov
The head of the state property Fund declared three land plots in Kiev region, one of which belongs to his wife, a house area 570,4 sqm Pluta Obukhov district and an apartment in Kiev area of 94,1 sqm and garage – 18,2 sq. m.
Belous stated in his Declaration that he owns four hours, and his wife two. She also pointed jewelry: rings, earrings and pendants.
We will remind, today, on October 30, Ukrainian officials have to complete the electronic submission of declarations on property ownership. Otherwise, they will impose a fine from 1 to 2,5 thousand non-taxable minimum incomes of citizens.
Comments
comments