Gerashchenko called Matios statements about bribery in the Ukrainian Interpol "verbal profanity"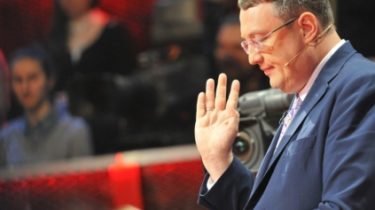 Gerashchenko called Matios statements about bribery in the Ukrainian Interpol "verbal profanity"
© Dnia
The MP assured that the Prosecutor would recognize it if someone from Interpol is not handed over certain documents.
Suspicions against members of Interpol, the Prosecutor's office needs to implement in the criminal process, and not a loud statement.
This was stated by people's Deputy Anton Gerashchenko, said the TV channel "112 Ukraine".
"If the Prosecutor has any suspicions, they need to be implemented in the form of proceedings against a specific employee of Interpol. If they are, so it is not done, then it is a verbal profanity", – he stressed.
Also Gerashchenko said that he does not understand why to publish live information about the awareness about the crimes of officials.
"Because then that person can prepare, to conceal evidence of the offence to destroy or not to destroy that was to destroy, or run away," he added.
At the same time Gerashchenko noted that if some of the employees of Interpol did not give the documents, it would immediately know the Prosecutor's office.
We will remind, earlier the chief military Prosecutor Anatoly Matios said in the Ukrainian Interpol sabotaged the investigation officials. According to him, in the Ukrbyuro received bribes for not announcing to Erdogan.
Comments
comments