Leshchenko added my e-Declaration of new luxury apartments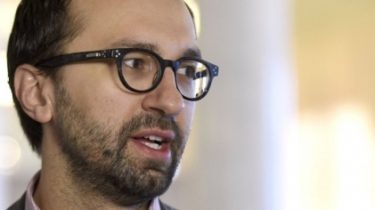 Leshchenko added my e-Declaration of new luxury apartments
© UNIAN
The property cost the MP 7.5 million.
The people's Deputy from BPP Sergey Leshchenko has made significant changes in their Declaration, putting an apartment, which he bought.
Under the changes, 06 September 2016, the MP has acquired the real estate object in Kyiv with an area of 192 square meters in "Company for assets management "Industrial investment" for 7 million 550 thousand hryvnias.
See also: Salary, fees and savings in foreign currency. Leshchenko published the income
We will remind, recently the people's Deputy Serhiy Leshchenko became the owner of real estate on Franka for 7.5 million. The Network has published a copy of the information from the state register of property rights to immovable property, which indicates that a woman bought an apartment with an area of 192 square meters in August of this year.
The politician explained that the apartment was purchased a part of their savings as the co-founder of "Ukrainian truth", the loan from the founder pack Olena Prytula and money his lover Anastasia Topolsica. Leshchenko said that in 2013-2014, he declared the income in the sum more than 100 thousand dollars.
Subsequently, detectives NAB the revealed offense, when found out, who and how helped the people's Deputy Serhiy Leshchenko to buy 200 square meters of luxury housing in the center of Kiev. In the suddenly appeared another woman, the mother of Deputy. Turned out that she gave her son two million what a woman has ever said. He Leshchenko calls himself clean.
Comments
comments