The Cabinet has sent to Poroshenko signed the law on state support of Ukrainian cinema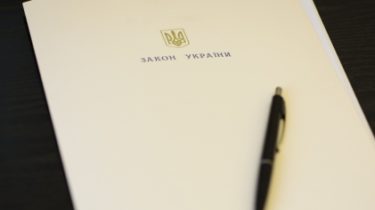 The Cabinet has sent to Poroshenko signed the law on state support of Ukrainian cinema
© The website of the President of Ukraine
The act provides for the establishment of the State Fund of support of cinematography of Ukraine.
The Cabinet of Ministers of Ukraine has sent to the President Petro Poroshenko signed the law on state support for cinema. It is reported by Interfax-Ukraine, citing a source in the government.
Note, in the Ministry of Finance comments to the law in connection with the increase in budget expenditures for its implementation. However, after discussion the Finance Ministry has endorsed the bill.
The law on state support for cinema provides for the creation of the State Fund of support of cinematography of Ukraine. To manage the Fund and to dispose of the funds on the basis of decisions of the Council will be the Central body of Executive power that implements the state policy in this sphere.
Also read: Cabinet has cut the budget of the Eurovision song contest
"Sources of formation of the State Fund are funds of the General Fund Budget in the amount of not less than 0.2% of the costs for last year", – stated in the message.
The Foundation also will receive funds from the special Fund of the state Budget for the implementation of property rights on the use of films, funds received in accordance with the law on lotteries, as well as paid actors of cinema for review of applications for grants.
We will remind, the Parliament adopted the draft law on the support of the state cinema on September 22. For a decision voted 230 deputies.
Comments
comments