In KSCA said that social bread prices in the capital will not change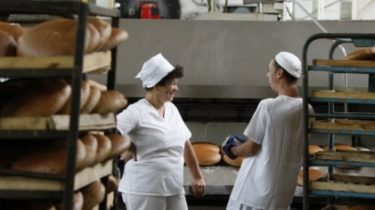 In KSCA said that social bread prices in the capital will not change
© UNIAN
Cheap bread you can buy in 139 booths.
In Kyiv city state administration assured that the social price of bread branded kiosks "Kyivkhlib" will remain unchanged until the end of investment agreement. It was signed almost three years, at the end of December 2014. That is, prices should remain constant for about a year.
"We have this agreement. It continues to operate. Approximately 2.5 year period of the investment agreement, and the price of bread in these kiosks would not be raised. The price will remain what it is today", – assured the Deputy Chairman of the KSCA Nicholas Povoroznik, quoted by UNIAN.
Recall that "Kyivkhlib" has won the tender and signed an agreement with the city authorities to establish in the capital of 200 stalls for the sale of social kinds of bread. However, on the website of the company provided that such kiosks now – 139.
Retail prices of branded kiosks are "frozen" at three years at this level: a loaf of normal 0.5 kg 4,15 UAH, hearth bread "Wheat" 0.65 kg – 4,05 UAH, Ukrainian bread new hearth 0.95 kg – 5,25 UAH.
Earlier experts predicted the increase of bread prices in Ukraine due to the temporary abolition of state regulation of prices for social products. However, prices have not increased.
Comments
comments