Lutsenko has threatened the responsibility of seven MPs who have not filed e-returns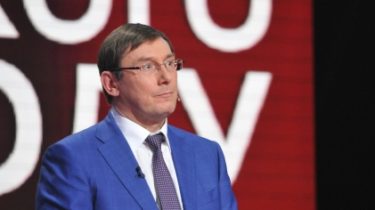 Lutsenko has threatened the responsibility of seven MPs who have not filed e-returns
© The right to Vlad
The least threatened by the deputies, – fine.
The public Prosecutor of Ukraine Yury Lutsenko declares that the MPs that have not reported on their income, will be liable.
If parliamentarians do your taxes in the near future, you will get off only adminshtraf. If ignored, they face criminal liability.
"For willful failure of e-Declaration of criminal liability, namely, from 150 to 240 hours of community service, or imprisonment up to 2 years with deprivation of right to hold positions for up to 3 years," – said Lutsenko.
In NAPC, meanwhile, say that for late filed Declaration without good reason faces a fine of 50 to 100 tax-free minimum incomes of citizens. And for the late notification about opening of currency account in a Bank, or substantial changes in property status also entail imposing a fine from 100 to 200 non-taxable minimum incomes.
We will remind, people's deputies are not filed on time Declaration of Vyacheslav Boguslayev, Anatoliy girshfeld, MP Ihor Shkirya, Yuriy Shukhevych, Maria Matios and two MPs-the fugitives Alexander Onishchenko and Sergey Klyuev. True Declaration of the Hirschfeld appeared on the website of NAPC on October 31.
Comments
comments