Saakashvili declared a small salary, a room in Odessa and land in Georgia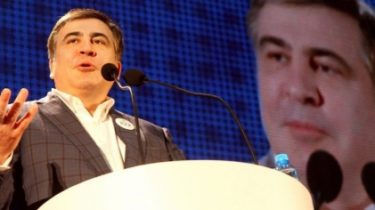 Saakashvili declared a small salary, a room in Odessa and land in Georgia
© UNIAN
According to the Declaration, the head of the Odessa regional state administration lives modestly.
The head of the Odessa regional state administration Mikheil Saakashvili in 2015, his position earned 38 601 UAH.
According electronic Declaration of the official, last year it was the whole of his income.
However, he keeps 129 950 UAH Oshchadbank and 57 thousand dollars in the Bank Societe General. 48 thousand euros Saakashvili holds cash.
In Odessa he uses a room area of 54 sq m, which is owned by a third party. In Georgia, he has two plots of land with an area of 6820, and a 500 sq m and a house area of 97 sq. m.
In addition, Saakashvili has a Rolex wristwatch and Hublot.
In the Declaration the head of the Odessa region stated that his spouse Sandra Elizabeth Roelofs is proficient in a Georgian apartment with an area of 280 square meters and holds 13 thousand Euro on the Bank account.
It also indicates that the son of Nikoloz Saakashvili holds 35 thousand euros in my Bank account ING.
Comments
comments