Tymchuk told how the Russian curators "LNR" are going to reduce the cost of fighters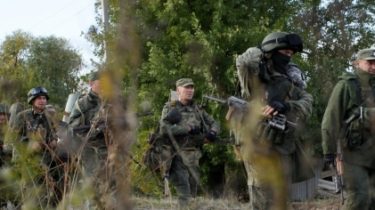 Tymchuk told how the Russian curators "LNR" are going to reduce the cost of fighters
© Reuters
In the "Republic" are going to "reform" in the energy sector.
The Russian government is trying to reduce direct financial costs , "LC"increasing the efficiency "of the energy sector of the Republic."
Writes about this group coordinator "Information resistance" and MP Dmytro Tymchuk in Facebook.
See also: Carpenter began a new stage of establishing a "personal dictatorship" in the "LC"
The activities of the oil companies, "LC" deemed ineffective and so are Russian "intermediaries" in the smuggling of petroleum products in the Donbass. Russian "curators" in connection with the plan to implement a number of "reforms" in the energy sector of the "Republic", he said.
Tymchuk said that you want to change the order of sale of Russian oil and gasoline "LC", throwing out schemes by private "intermediaries" from Russia and going to direct delivery to the enterprise "Uganskneftegas"
"At the moment, the smuggling of oil products from Russia is through a Russian private intermediary firms taking their "percentage" of the amount of supply. According to estimates of the Russian curators, after their elimination from the scheme "the government of LNR" in sale of petroleum products to provide additional revenues to the budget of $ 20-30 million per month with funds that previously were "intermediaries", – said the MP.
Previously, the site InformNapalm published online some of the documents that the Ukrainian hackers gained while hacking mail the assistant to the President of the Russian Federation Dmitry Surkov. The dataset contains detailed information about business and media interests of the Russian Federation in Ukraine and, in particular, in the occupied territories, and also about the risks of the economic blockade "DNR" and "LNR".
Comments
comments