Avakov has promised to show a collection of wine and uncork a bottle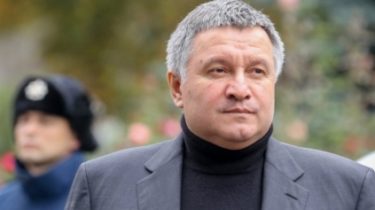 Avakov has promised to show a collection of wine and uncork a bottle
© UNIAN
The official said that earned money through business.
The Minister of internal Affairs of Ukraine Arsen Avakov promised reporters at the event to showcase their wine collection, which he indicated in the electronic Declaration.
"I'll ask to see his collection. Let's Boris (the mayor of the Dnieper Boris Filatov – Ed.) decide which bottle of wine to indicate after drinking", – quotes "UKRINFORM" quote of the interior Minister.
See also: What weighs more: cash Kernes or five hundred iPhone7? Difficult test for e-declarations
Avakov also added that till 40 years was engaged in business and earned money on such a collection.
We will remind, the Minister of internal Affairs of Ukraine Arsen Avakov declared that more than 1.6 million UAH of incomereceived in 2015, apartments, paintings, Antiques, and wine collection. It bottles from France, Italy, Germany, Austria, Ukraine, Spain, USA and Chile. Also have a bottle of wine, Chateau Mouton-Rothschild 1945.
Comments
comments